OfficeSuite + PDF Editor & Converter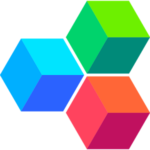 Intro: OfficeSuite lets you view, edit, and create Word, Excel, and PowerPoint compatible documents and perform advanced PDF operations like filling forms and signing. It also includes support for most popular document formats. Complete with integrated file manager, this is one of the most feature-rich mobile office solution available on Android.
Note: To download OfficeSuite old versions APK scroll down the page or click here: Old Versions
---
Download Latest APK »

Latest Version: 9.1.10790
Supported OS: Android 4.1 & up
Package Name: com.mobisystems.office
Developer: MobiSystems
APK Size: 42.6 MB
APK SHA1: B660D5924107F7F1F777A553BED8A110AAFD52B8
Signature: 3924E1059F20B31D872E5A54595BC8C611A3E2B8
---
Old Versions:

• OfficeSuite 9.1.9750
Download APK »
Requires: Android 4.1+
APK Size: 57.0 MB
APK SHA1: 9C5BF46AF7BD393528224120BEF5A8E49963B9C7
• OfficeSuite 9.1.9732
Download APK »
Requires: Android 4.1+
APK Size: 57.0 MB
APK SHA1: DB709B481180C27DC6046979D16035076BE745A3

Version Notes:
9.1.9750
– Convert and open files created with Apple Pages, Numbers, or Keynote apps.
– Integrated spell check in Spreadsheets and Presentations.
– Filter Web images on size, type, colour and licence.
– Create shortcuts to your favourite files and folders on the device Home screen.
– Insert and delete entire cell ranges for advanced spreadsheet editing.

App Screenshots: